Scrap-booking and card making get Together is on for Saturday!!!! Come down and see what fun you can have with us. Bring your pictures, papers, stamps, inks, whatever you need to work. It will be fun. At 4:00, I will be teaching a class for a scrapbook layout using our newest Cricut cartridge, Artbooking. It is really a cute layout, 2 pages, with Grateful and Give Thanks are titles I have for it, but you can change it if you want. Dinner will be turkey meatball sandwiches, chips, and salad. After dinner, around 6 or 6:30, I will give you a lesson on using the alcohol markers. Yes, those of you who ordered the first set of markers…they are in! We will make a card exclusively for you alcohol marker purchasers.
I will be placing my next order after you leave on Saturday, so if there is anything you want to order, get your order in right away. I have gotten many of the new stamps from the Christmas catalog, and they are cute!
There is a new Stamp of the Month for October called Scandinavian Wishes.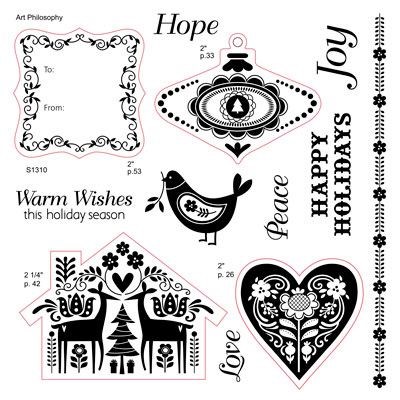 If you place an order of $50, you can get this stamp set for only $5. Now, those of you in the marker buy, that means you need to only order an additional $23.80
Our next get together will be October 26, and we will be starting classes to make Christmas cards. I have a set of cards made for you to look over, to see if you want to take this class.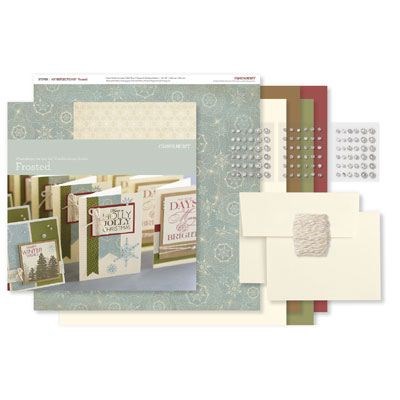 You have two options:
Option 1: You take the class, creating 10 cards. You will receive 10 blank cards and envelops, the paper needed for the cards, use of my ink and my stamp set, and I will provide any embellishments needed. Cost to you…$15.00
Option 2: Purchase the Workshop on the Go Frosted for $24.95. With this kit, you have the ability to make 15 cards, plus you get your own "D" size stamp set (valued at $19.95), and embellishments for the cards.
Next month, we will be making more Christmas cards, using the new Sparkle and Shine set from the Holiday Catalog. You will have the same choice of options for that also….so think ahead.
IF YOU ARE INTERESTED IN TAKING THE CARD CLASS, BUT CANNOT ATTEND, DUE TO DISTANCE OR OTHER COMMITMENTS, LET ME KNOW. I CAN MAIL THE KIT TO YOU, ALONG WITH DIRECTIONS AND PICTURES, SHOWING YOU HOW TO PUT IT TOGETHER. JUST LET ME KNOW.